Browse our range of Hot Horse Fly Shield products
Hi! I developed Hot Horse Fly Shield Extra because ...

I developed Hot Horse Fly Shield range of fly repellents because I care passionately about not exposing our horses, or us, to chemicals. I believe in using nature as nature intended and I have a strong conscience about not polluting our environment.
From Hot Horse Showers to Hot Horse Fly Shield...
In lockdown 2020 I changed direction from producing and selling the famous Hot Horse Showers to developing natural products for our horses.
Hot Horse Fly Shield Extra is 100% natural using essential oils and their derivatives to repel flies just as nature intended.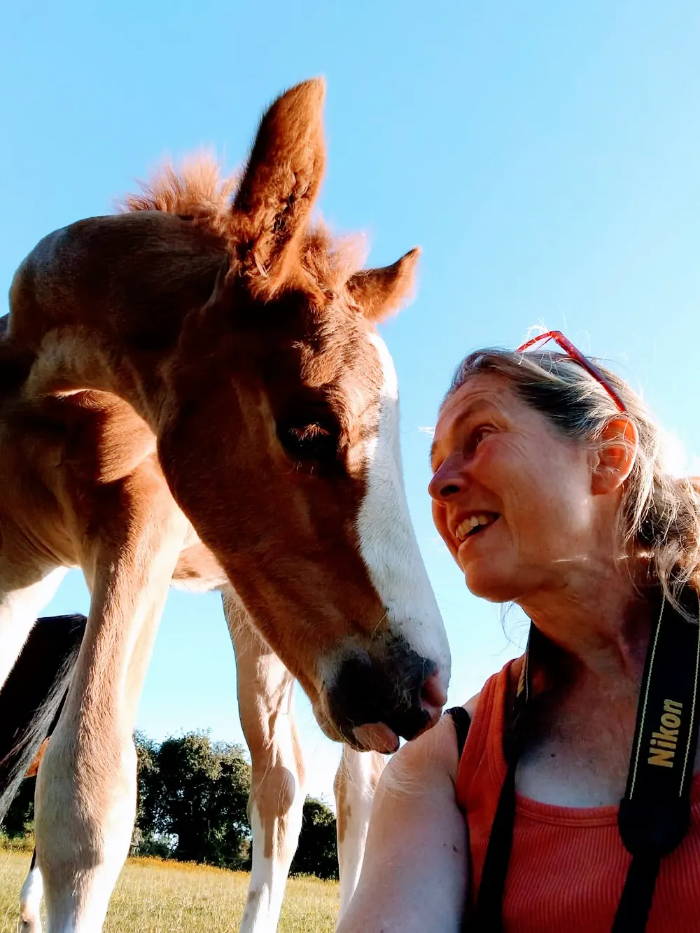 Neddycare & Hot Horse Shower Ltd
Researcher, developer & manufacturer of Hot Horse Fly Shield & other Neddycare products from my base in the Cotswolds, Gloucestershire, UK
Will the oil make my horse burn in the sun?
No! All Hot Horse Fly Shield products are tested extensively in "the field" and are perfectly safe to use on your horse in all weathers including sunny weather. In fact, the amount of oil you put on your horse's coat is no more than the natural oils in their coat. Isn't it great for them to get some sun on their backs AND be protected from the flies, as long as it isn't too hot for our horses to like it, of course.
How long will a bottle of Fly Shield Extra last?
One bottle of Hot Horse Fly Shield Extra holds 1 litre of fly spray and should last one horse between 30 and 50 days. It's hard to be exact because it depends on your horse's sensitivity to flies and the fly burden in your environment.
Chemical fly repellents are indiscriminate in repelling and killing many insects including bees and other essential and harmless insects. They're not particularly healthy for mammals either and our horse and us are mammals.
The fly repellent natural essential oils we use in Hot Horse Fly Shield are harmless to mammals and to all but the target species that we're repelling, such as midges and horseflies. In fact these flies are only repelled, not killed, but as their food source (your horse) is unavailable you'll find that their life cycle is disrupted so their numbers dwindle over the years as less are bred.
Will it work on all flies?
Hot Horse Fly Shield Extra is particularly effective against midges and horseflies (species in the tabanidae family). These are the two most troublesome flies to horses so these are the fly species we focused on when developing Fly Shield. However, other biting flies and insects are repelled also, but with there being thousands of species of flies we'd be foolhardy to claim Fly Shield can repel them all.
Our customers give Hot Horse Fly Shield range of products, and in particular Fly Shield Extra, great reviews and many claim it to be the best fly spray they've bought! So we don't think we're doing too bad in repelling flies from horses ;)